Raleigh NC Bankruptcy Lawyers
Put The Law To Work For You!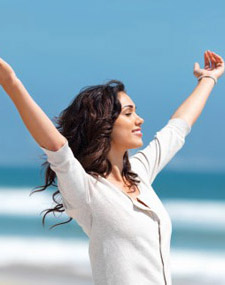 Are you overwhelmed with credit card bills, car loans or hospital bills?
Are you unable to sleep because you're worried about paying debt?
Is the money from your paycheck not enough to cover all of your bills?
Is your home in foreclosure?
Is your car ready to be repossessed?
Are your creditors harassing you day and night?
Have you been sick or injured and your medical bills are piling up?
Have you tried to get a loan, but have been denied?
Have you been laid off or had your hours cut at work?
Overwhelming debt can put you in a fearful position. The sound of the ringing phone startles you because you do not know when the next creditor will call demanding money. It becomes scary to go to the door, because you do not know when you might be served with a lawsuit over unpaid bills.
Soon, you begin to wonder how long it will be before you lose your house, your car and your basic possessions. If this is your plight, the Bankruptcy lawyers in Raleigh NC at Weik Law Office can help you find peace of mind.
With the current slow job market, employment is uncertain at best. At worst it is difficult to find a job, or even nonexistent for some workers. If you are left without a job, you may have no ability to keep up with payments you agreed to when you were employed at a well-paying job. You may come to a point when you can no longer sleep, eat or think without obsessing about your credit card debt and other late bills.
What is more, the creditors do not want you to sleep well as long as you owe them money. They want you to feel enough anxiety to do everything in your power to pay. The trouble is you may not be capable of paying your bills because of job losses, catastrophic illnesses or other misfortunes. At Weik Law Office, our attorneys understand your troubles. We work with you to help you make a decision whether to file bankruptcy. If you decide to file, we help you understand the differences in, and consequences of choosing Chapter 13 Bankruptcy or Chapter 7 Bankruptcy. We are here to help you stand on even ground again.
At Weik Law Office, we practice nothing but Bankruptcy Law, so we know what it takes to begin the process of preparing, filing and carrying bankruptcy through to its completion. Our attorneys are your safety net in a system that can be confusing and often difficult to navigate on your own. Here at Weik Law Office, our attorneys use their talents and skills to guide you into a new era of freedom from debt. With Terri Weik having over 20 years of experience practicing bankruptcy law and having filed over 14,000 cases, you can count on our considerable experience in the bankruptcy courts.
Initial information is always free. If you are looking for a reasonable way out of overwhelming credit card debt, ways to stop foreclosures, repossessions, harassment or garnishment, ways to handle child support or back taxes, we can help. Call Weik Law Office at 919-845-7721. We proudly serve the people of North Carolina, particularly the communities of Raleigh, Durham, Cary, Chapel Hill and Wake Forest. Your peace of mind is important to us, and it is crucial to your health and happiness.
Use our online contact form, or call us at 919-845-7721 for more information, or to set up a FREE consultation
*Legal Disclaimer*
Content contained on or made available through the Web site is not intended to and does not constitute legal advice and no attorney-client relationship is formed. By using the blog, you agree that the information on this blog does not constitute legal or other professional advice and no attorney-client or other relationship is created. The accuracy, completeness, adequacy or currency of the Content is not warranted or guaranteed. The opinions expressed at or through the blog are the opinions of the individual author and may not reflect the opinions of the firm or any individual attorney. Your use of information on the Web site or materials linked from the Web site is at your own risk.